Eclipsecon 2023 - Meet Data in Motion at the OSGi Summit and the Eclipsecon 2023

This weekend we went to the Eclipsecon 2023 in Ludwigsburg, as we are used to since years now. Together, with the great team of the Eclipse Foundation we also helped to organize the second OSGi Summit that is part of the Eclipsecon. Many participants from the OSGi Working Group are here to meet each other. Sunday evening we had a first "Hello Again Meetup" in the VIVA Restaurant Ludwigsburg, where we had a really great evening with all our friends from the working group and the community.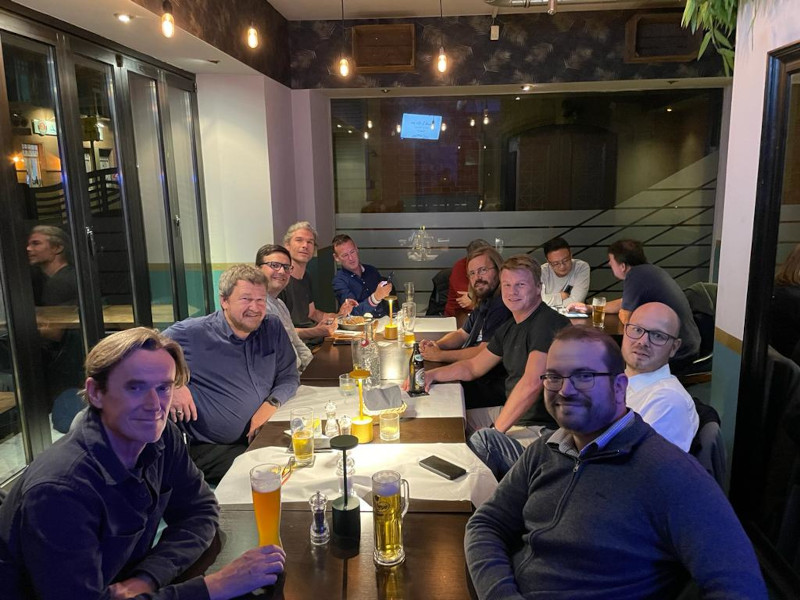 We started today, on Monday, with a Community Day with many OSGi related talks. These talks will be recorded and published after the Eclipsecon. We will keep you informed, if the videos are available.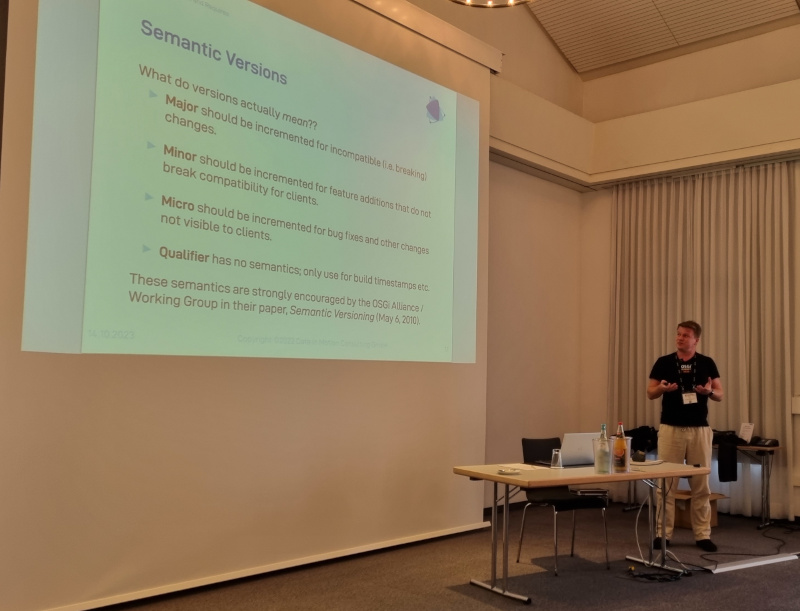 Our talks at the OSGi Summit are:
Jürgen Albert - The magic of Versioning - The talk is about the sense of semantical versioning in a modular world
Guido Grune - OSGi Development on an island - Guido talks about remote development on edge devices
Mark Hoffmann - Vaadin UI with the OSGi Whiteboard pattern - This talk show a OSGi whiteboard capable Vaadin UI
In addition to that, Jürgen will also have a talk at the Eclipsecon program, together with Christoph Laeubrich and Mike Rumpf on Thuesday 17 Oct 2023 - 16:50 to 17:25:
WHAT'S NEW IN PDE - FROM MANIFEST-FIRST TO CODE-FIRST
On Thueday and Wendesday will have OSGi Q&A sessions, where you can meet the OSGi Experts and ask questions or just to talk. In addition to that we will also do some specification work.
As usual you will meet us over day in the Forum or the FMZ and in the evening in the well known locations, like the Nestor Bar ;-)
Hope we see each other …
by Mark Hoffmann